Home
➜ Business Card Maker Software
Business Card Maker Software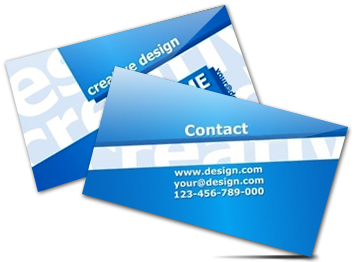 Use Business Card Maker Software to make professional Business cards. Business Card Creator Software provides image designing tool to design and create business cards in just few easy steps to satisfy common business card making needs.
➯ Software provides facility to design business cards in Rectangle, Rounded Rectangle and Ellipse shape.
➯ Card creator software facilitates to create customized business card with advance photo and barcode technology support.

Business Card Maker Software Features:
Design and create business cards using image designing tools including Line, Ellipse, Pencil, Rectangle, Text, Barcode, Picture, Arc, Triangle and Star objects.
Simply provide option to create business cards with specific type of fold as per required.
Easily add WordArt text-styling feature to the business card.
Provides facility to design business card in Rectangle, Rounded Rectangle, Ellipse or CD/DVD label shape.
Data Set Series feature allows to generate the multiple copies of business cards with different barcode and text value.
Easily print designed business cards using advance print settings.
Provide option to start creating new business card or edit existing business card.
Easily create business card using wizard or with blank format.
Specify the color and background settings of business card including Solid Color, Gradient, Image and Style settings.
Include message using message templates (available with the software) during business card designing process.
Select image from library during business card designing process.