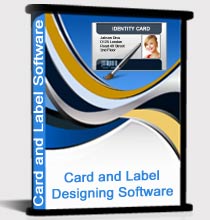 Just at $49
Card and Label Designing Software
Perfectly designed and simple to operate Card and Label Designing Software is useful to design and generate best quality variety of Card and Label. Easy to use card and label designing program provides best methodology to produce custom style ID cards and Labels with all essential elements while designing cards and labels.
Design Card including –

ID card
Business card
Visiting card
Invitation card
Greeting card
Birthday card
Holiday card
Thankyou card
Press card and more…

Design Label including –

Address label
Postal label
Mailing label
Shipping label
Product label
Discount label and more…
Software card and label designing features
Design and create customized labels and cards using image designing tools including Line, Ellipse, Rectangle, Pencil, Barcode, Text, Picture, Arc, Triangle and Star objects.
Provide option to create label and card with specific type of fold including Quarter Fold (Side Flip), Quarter Fold (Top Flip), Half Fold (Side Flip), Half Fold (Top Flip) and more.
Option to add WordArt text-styling feature to give gracious look to your designed card and label.
Design and create label in Rectangle, Rounded Rectangle, Ellipse, CD, DVD shape.
Include message using message templates during card or label designing process.
Option to specify the color and background settings of label including Solid Color, Gradient, Image and Style settings.
Data Set Series feature allows to generate the multiple copies of labels and cards with different barcode and text value.
Add image from library during card and label designing process.
Option to print created card and label using advance print settings.
Set password of label and card during designing and creation process to prevent unauthorized access.
System requirements
Hard Disk Space: 16 MB
RAM Recommended: 256 MB RAM
Pentium class or equivalent processor
Operating System – Microsoft Windows OS including Windows 7, Windows Vista, Windows XP, Windows Server 2008, Windows Server 2003 etc.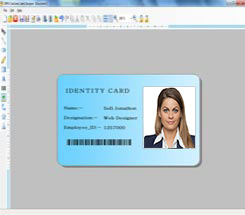 Software PAD